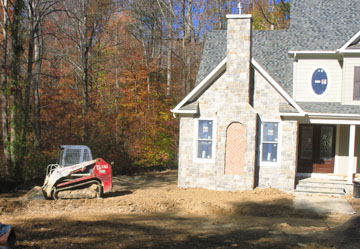 The Declaration of Covenants, Restictions, Charges & Liens of Harbor Hills requires that prior to the erection of any building, fence, wall or structure of any kind, plans must be submitted to and approved by an Architectural Control Committee of the Association. This process is separate from and in addition to any governmental permits, studies, or reviews.
An Architectural Representative is elected to the Board in order to streamline communications between homeowners and the Board. The current Architectural Representative is identified on the Board of Directors page. Logged in community members can find contact information for this representative in the Community Directory.
The Board prefers electronic submission of requested data as outlined in the"Architectural Review Application." The Architectural Review Application form can be found in the Homeowner Forms on this website.